News
05.05.2023
Participation of the Hereditary Prince at the Ludwig Erhard Summit
H.S.H. the Hereditary Prince attended the Ludwig Erhard Summit in Bavaria on 3 and 4 May 2023. The LEG is hosted by the Weimer Media Group and serves to network the German media landscape with high-ranking representatives of German-speaking politics and business. This year, the summit focused, among other things, on the energy transition, in times of uncertain geopolitical developments. It also explored the question of whether a new, German economic miracle is emerging after crisis and war.
The Head of State used the high-level conference for numerous bilateral talks, including with CDU Chairman Friedrich Merz, CDU Deputy Federal Chairman Carsten Linnemann (CDU), Green Party Co-Chair Ricarda Lang, Bavaria's State Parliament President Ilse Aigner and numerous high-ranking business representatives. The Hereditary Prince was accompanied by a delegation consisting of the Liechtenstein Ambassador in Berlin (Isabel Frommelt) and Liechtenstein representatives of industry and the financial centre.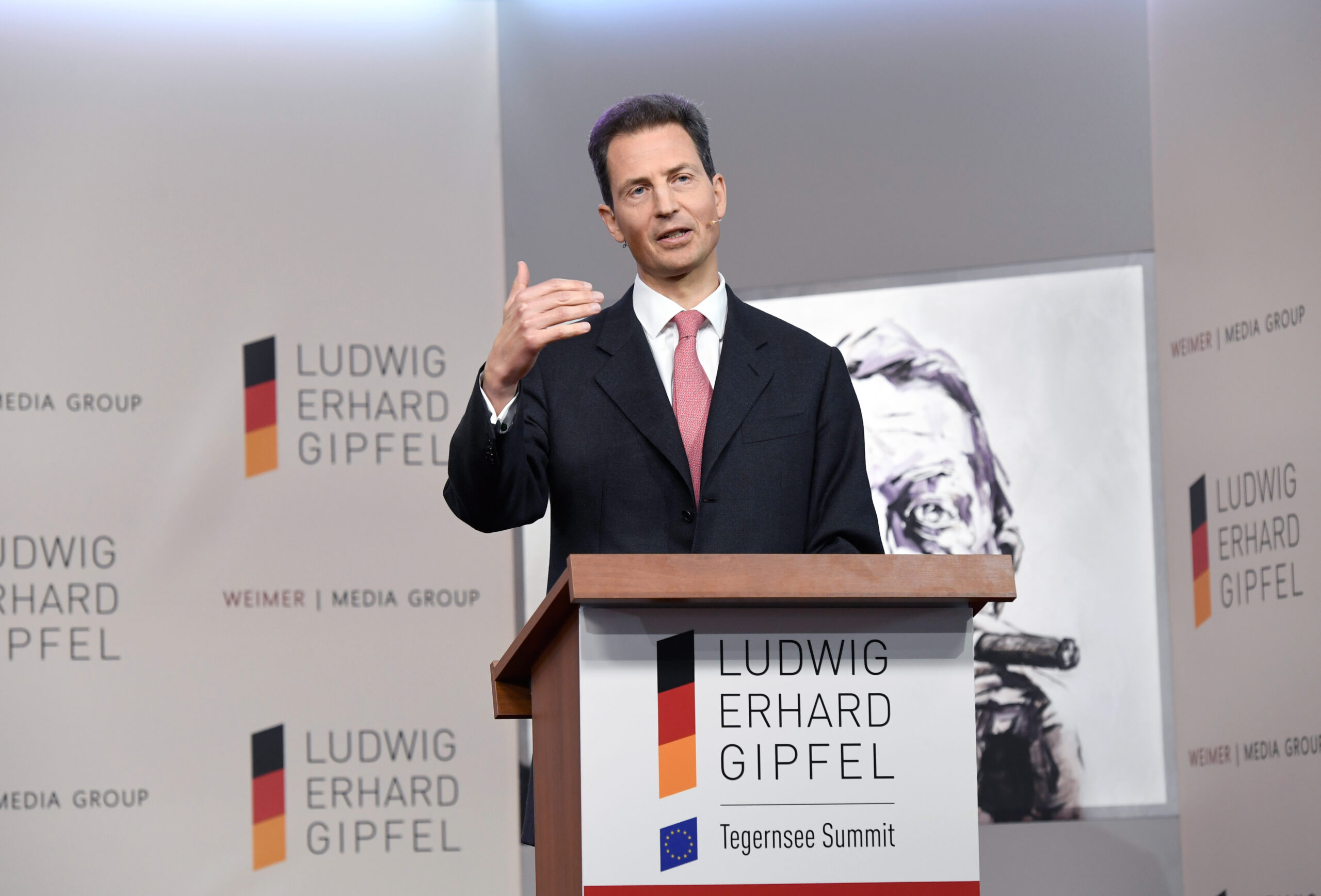 26.01.2023
Speech by the Hereditary Prince on the occasion of the opening of Parliament
01.01.2023
New Year's interview of the Hereditary Prince with Radio Liechtenstein
In the New Year's interview with H.S.H. the Hereditary Prince at Vaduz Castle, topics such as adoption rights for same-sex couples, the chances of an archdiocese with a unifying archbishop and the 100-year anniversary celebrations of the Customs Treaty with Switzerland were addressed.
Aktuelles.